One of the benefits of the Cause Mapping method is the ability to conduct thorough research and investigation of problems without purchasing new root cause analysis software. We teach clients how to document an entire investigation using a tool that is likely already on their computer -- Microsoft Excel.
This free root cause analysis excel template contains a worksheet for each element of a comprehensive problem analysis. Complete the form on this page to receive your free Cause Mapping template and learn how to leverage root cause analysis software across your organization using Excel!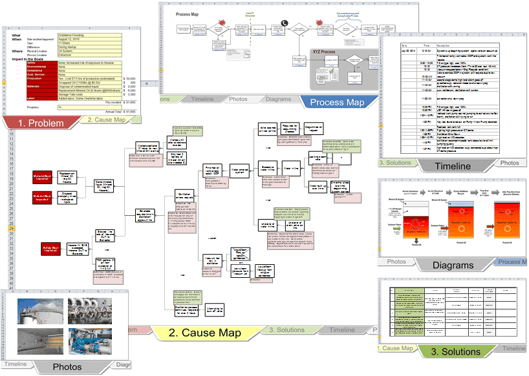 Share with your colleagues!